News
Sign up here to receive news to your email
Construction of a poultry production complex
Poultry agrocomplex
You can participate in the poultry production complex project in the Dangara district, Khatlon region. It will ensure high-quality poultry production and supply the population with fresh products, as well as exports to other countries.
GO TO THE PROJECT
A new food project has emerged
Bakery and confectionery items production
There are several bakery projects that need investment. They will be based in the Gissar district and provide the domestic market with bakery and confectionery products.
GO TO THE PROJECT
A new agricultural project has emerged
Tomato paste agrocomplex
A greenhouse complex with engineering and technical equipment for tomato growing and processing into tomato paste will be based in Gulbutta village, Rudaki district. It will be providing self-produced tomatoes for export; therefore country economic potencial will increase.
GO TO THE PROJECT
There are various projects for your investment —
let's get down to business
Why are we?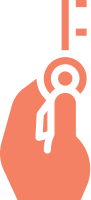 Key to growth
Mutual benefits
Win-win partnership
Get started
So, what exactly are you looking for?
Fill out this form, and we'll get back to you with a variety of options.
Thank you for contacting
our company
We will contact you as soon as possible